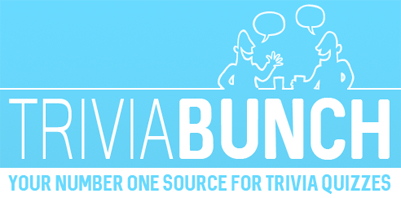 Click here for a quiz about food
Question 1 of 10
By what other name is the aubergine also known?
Question 2 of 10
What is the national vegetable of Wales?
Question 3 of 10
The indian utensil called an ammikal is a mortar and what?
Question 4 of 10
What type of alcohol goes into a Haitian drink of Ti' Punch?
Question 5 of 10
What is sprinkled on a Guriev Kasha porridge before cooking, to give it a crispy top?
Question 6 of 10
What is the nane of the iconic salty, yeasty Australian spread?
Question 7 of 10
What is a tarpon?
Question 8 of 10
According to Western Christian belief what type of bread was used by Jesus at the Last Supper?
Question 9 of 10
In which country was the largest focaccia bread ever recorded made?
Question 10 of 10
Which country is home to the delicious, butter-rich brioche?