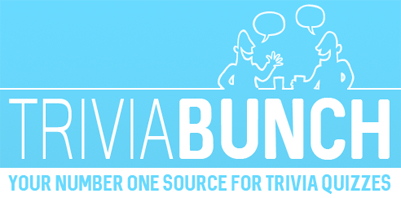 Food Quiz
Question 1 of 10
Hvad er en Baguette?
Question 2 of 10
What kind of pasta looks like a little pillow?
Question 3 of 10
What causes the blueness in blue vein cheese?
Question 4 of 10
Which non-alcoholic cocktail is named after an Academy Award winner?
Question 5 of 10
What is "Vichyssoise"?
Question 6 of 10
In Peru, which color potatoes are grown, in addition to white?
Question 7 of 10
Beluga, osetra and sevruga caviar come from what fish?
Question 8 of 10
What might Italians call maize?
Question 9 of 10
Guacamole originates from
Question 10 of 10
The name of which herb translated means 'Little Dragon'?