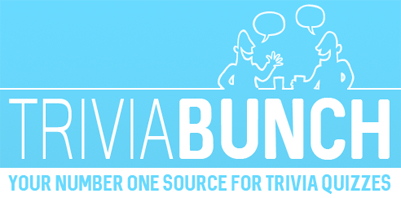 Expert Music Quiz
Question 1 of 10
Someone Like You was a major hit for…?
Question 2 of 10
Who had great success worldwide with the hit, 'Can't Get You Out Of My Head'?
Question 3 of 10
In 1996, which artist reached number 1 in the UK with the album 'New Adventures In Hi-Fi'?
Question 4 of 10
Which musical was based on a Harold Gray comic strip?
Question 5 of 10
With which instrument was jazz musician Miles Davis associated?
Question 6 of 10
What song has the line, 'When my baby does what she does to me, I climb the highest mountain, dive in the deepest sea'?
Question 7 of 10
What country is the band Rush from?
Question 8 of 10
What did Bow Wow Wow 'want' in their 1982 single?
Question 9 of 10
Which of the following was a member of the group Blind Faith?
Question 10 of 10
Speaking of Marvin Gaye, since he is one of my favourite artists, who of the following has NOT remade or sampled one of his songs?