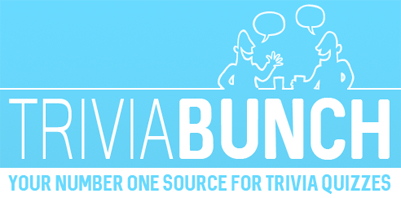 Expert Music Quiz
Question 1 of 10
Which duo were brother and sister?
Question 2 of 10
Who co-founded Eurythmics with Dave Stewart?
Question 3 of 10
Which was the red-haired Spice Girl?
Question 4 of 10
Bob Marley and his mom moved to what town following the passing of his father?
Question 5 of 10
Who in the 1977 music charts were 'Rockin' All Over The World'?
Question 6 of 10
A 1977 plane crash claimed the lives of three members of which band?
Question 7 of 10
In 1994, which artist reached number 1 with the album 'Come'?
Question 8 of 10
Curtain Call was a 2005 Greatest Hits Albums by which rapper?
Question 9 of 10
As of Dec 2014, How old is Lebanese singer Marwa?
Question 10 of 10
What artist does Santana's triple-platinum hit 'Smooth' feature?