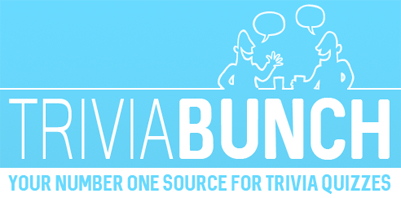 Expert Music Quiz
Question 1 of 10
What is the name of Sean Combs record label?
Question 2 of 10
According to Geri Halliwell, what was it 'raining' at the No.1 slot in 2001?
Question 3 of 10
Parken Stadium was the venue when Eurovision was held in which city?
Question 4 of 10
Which band released the albums 'Blood Sugar Sex Magik', 'One Hot Minute' and 'Californication'?
Question 5 of 10
Where were the Jedward twins born?
Question 6 of 10
What record label features the bands Olivia Tremor Control, Elf Power and Neutral Milk Hotel?
Question 7 of 10
What nursery rhyme was a hit for hip-hip group, 3rd Bass in 1991?
Question 8 of 10
Who is the only artist to have won two Mercury Music Prizes?
Question 9 of 10
Turkey's Tarkan performed a spectacular concert where in 2008?
Question 10 of 10
Mambo Boogie was a breakthrough record for whom?