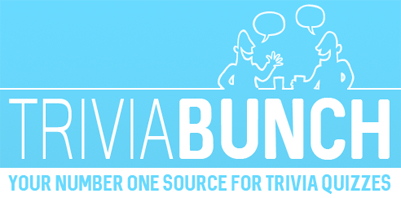 Expert Music Quiz
Question 1 of 10
Finish the song title: 'I Shot the ______'.
Question 2 of 10
9 to 5' and 'Jolene' are songs by which American artist?
Question 3 of 10
Charles Aznavour was the first singer from which country to top the UK charts?
Question 4 of 10
Which actor did not play in Music and Lyrics?
Question 5 of 10
In what year was Michael Jackson born?
Question 6 of 10
What year did Wham hit the No.1 spot 'The Edge Of Heaven' and the Challenger Space Shuttle disaster occur?
Question 7 of 10
Judy Garland and Bob Dylan were both born in the same US state - which one?
Question 8 of 10
From what country is the alternative rock group Manic Street Preachers?
Question 9 of 10
Who did Stevie Wonder duet with on 'My Love' in 1988?
Question 10 of 10
Which band was given its name in 1969 after a novel by William Manus?