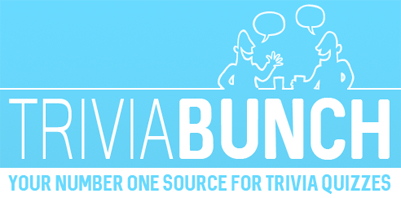 Expert Music Quiz
Question 1 of 10
The album, Nellyville , was released by which hip hop group or artist?
Question 2 of 10
What group made the classic pop song 'God Only Knows'?
Question 3 of 10
Which Beatles hit includes the line 'You think you've lost your love well, I saw her yesterday'?
Question 4 of 10
In 2011 Lebanon's Ragheb Alama was named as head judge on which TV show?
Question 5 of 10
When did The Who release the album 'Tommy'?
Question 6 of 10
In 2006, George Martin and son Giles produced the album 'Love' featuring the music of which band?'
Question 7 of 10
Collective Soul, Aswad and Take That have all had hits with songs called what?
Question 8 of 10
Which movie was made in the 1970s?
Question 9 of 10
Which city featured in the title of a 2006 Fergie song?
Question 10 of 10
The Hollies 1967 hit, 'Carrie Anne' was originally written for whom?