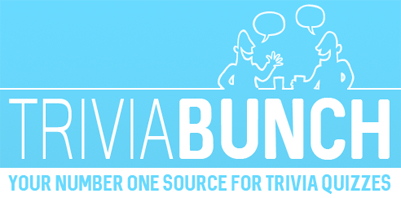 Expert Music Quiz
Question 1 of 10
How is Jennifer Lopez often known?
Question 2 of 10
To Avoid Complications she never keeps the same address, in conversations she speaks just like a baroness' - who?
Question 3 of 10
To whom is Chris Martin, Coldplay's lead singer married?
Question 4 of 10
Who was the lead singer of Led Zeppelin?
Question 5 of 10
To live, love, While the flame is strong' is from which Cliff Richard song?
Question 6 of 10
'I Breathe Again' was a '99 hit for Adam Rickitt, once a regular on which soap?'
Question 7 of 10
Who provided the soundtrack for the film 'The Exorcist'?
Question 8 of 10
The Song Remains the Same' was a film about which Rock Band?
Question 9 of 10
BZN formed in which Dutch town?
Question 10 of 10
Which R&B singer is featured in Lady Gaga's music video 'Telephone'?