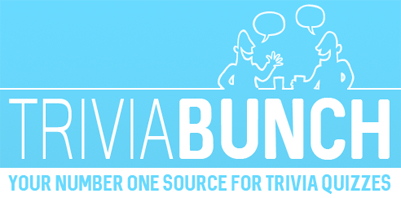 Expert Music Quiz
Question 1 of 10
Which Irish flute player shares his name with a bay in Ireland?
Question 2 of 10
Where is singer Sinead O'Connor from?
Question 3 of 10
Complete the title of the Alicia Keys album 'Girl on...'?
Question 4 of 10
What member has statues of their likeness in Cuba and Albania?
Question 5 of 10
Which 1984 single by the Bluebells topped the charts in 1993 after it was used in a Volkswagen advert?
Question 6 of 10
During what decade was The Troggs' song 'Wild Thing' released?
Question 7 of 10
Popular '90s heavy metal band Slipknot are famous for wearing what?
Question 8 of 10
What was the girl's name which was the title of a Focus hit?
Question 9 of 10
Complete the name of the famous 1950s charting band 'The Five…'?
Question 10 of 10
How many 'Tribes' in Frankie Goes to Hollywood's '80s hit?