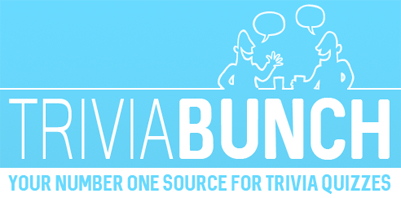 Expert Music Quiz
Question 1 of 10
Which of these is the name of a music group?
Question 2 of 10
Who sang 'Livin' La Vida Loca'?
Question 3 of 10
During what decade was Frankie Goes To Hollywood's song 'Relax' released?
Question 4 of 10
Which Gnarls Barkley song made history by becoming the first No.1 based on internet download sales?
Question 5 of 10
Drake performed his song 'Take Care' on a 2012 episode of which TV show?
Question 6 of 10
Which of Drake's songs is credited with popularizing the acronym YOLO?
Question 7 of 10
Walah Ala Baloh by Egypt's Amr Diab featured in which film?
Question 8 of 10
Which song did Lebanese pop star Richii release in June 2013?
Question 9 of 10
Drake's song 'Started from the Bottom' features a sample from which musician?
Question 10 of 10
What is the name of Matchbox Twenty's 1996 diamond certified debut album?