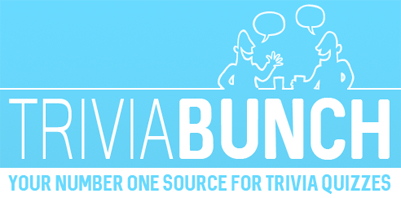 Expert Music Quiz
Question 1 of 10
My Sweet Lord was a 1970s Number 1 in the UK for which act?
Question 2 of 10
In what city is the legendary record company Motown Records based?
Question 3 of 10
What should you have in your heart, according to 'You'll Never Walk Alone'?
Question 4 of 10
Which of these was a hit for Simple Minds?
Question 5 of 10
Who featured on the Take That single Relight My Fire?
Question 6 of 10
Who released 'When A Man Loves A Woman' in 1991?
Question 7 of 10
Which European city gave Ultravox a No.2 hit?
Question 8 of 10
What instrument did Bob Marley play in his first band?
Question 9 of 10
'Move it/Schoolboy Crush' was the first single by…?
Question 10 of 10
The 1979 Eurovision Song Contest was won by Milk and Honey with 'Hallelujah', sung in which language?