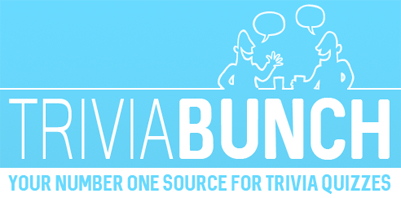 Expert Music Quiz
Question 1 of 10
Which expressive singer died from a heroin overdose in 1970, aged just 27?
Question 2 of 10
Which Katy Perry song was nominated for favourite Song at the 2009 Kids' Choice Awards?
Question 3 of 10
Sunshine of Your Love,' 'I Feel Free' and 'White Room' are what supergroup's biggest hits?
Question 4 of 10
What does the video to the Britney Spears song '...Baby One More Time' have in common with the film musical 'Grease'?
Question 5 of 10
In which 1973 hit does Marc Bolan say that he wants to be your boy?
Question 6 of 10
Who was the lead singer of the band No Doubt?
Question 7 of 10
Like a _____, it never ends. And it's you, girl, making it spin'. What is the missing word?
Question 8 of 10
Which Blondie song was highlighted in the movie American Gigolo with Richard Gere?
Question 9 of 10
In what year was Madonna born?
Question 10 of 10
Who was the best-selling female R&B artist of 2004?