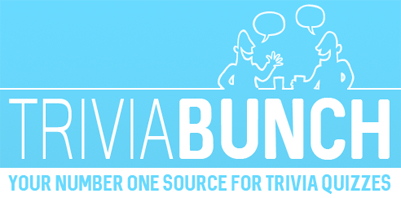 Expert Music Quiz
Question 1 of 10
You've Lost That Loving Feeling' was the 20th century's most played song in the U.S. What group made it?
Question 2 of 10
What is the correct name of a 2001 album release by Boyz II Men?
Question 3 of 10
Complete the title of the 1950s hit for Ruth Brown 'Mama, He Treats Your Daughter…'?
Question 4 of 10
Which group recorded the award-winning album Brothers In Arms?
Question 5 of 10
The Beach Boys returned to the charts in the 80s with what number one hit?
Question 6 of 10
After whom was young musician Fairouz Karawya named?
Question 7 of 10
Which country are rock band The Manic Street Preachers from?
Question 8 of 10
In which US city was Kanye West born?
Question 9 of 10
Which band had a No.1 hit single in 1982 with 'The Lion Sleeps Tonight'?
Question 10 of 10
Which group spent longer on the 1995 UK charts than any other act?