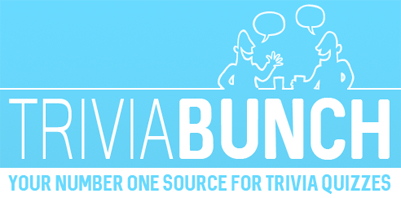 Expert Music Quiz
Question 1 of 10
Finish this line of The Animals lyrics: 'There is a house in New Orleans - They call the ___________'. 
Question 2 of 10
Barbra Streisand found a hit in the 1970's by singing the theme song for what movie?
Question 3 of 10
You're My Best Friend' and 'Don't Stop Me Now' are songs by which band?
Question 4 of 10
What colour were the famous hotpants worn by Kylie Minogue in the 'Cant Get You Out Of My Head' music video?
Question 5 of 10
Who produced the first Specials album?
Question 6 of 10
Schubert's fourth symphony is nicknamed what?
Question 7 of 10
Which band is fronted by James Dean Bradfield?
Question 8 of 10
Which Ray was a member of the Doors?
Question 9 of 10
What's the name of the song Hamada Hlal recorded especially for the 2011 revolt?
Question 10 of 10
Which Black Eyed Peas song did Alanis Morissette make a parody of in 2007?