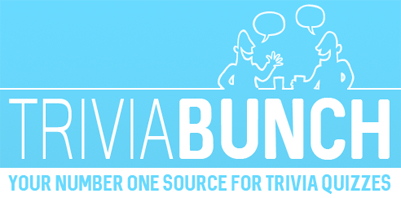 Expert Music Quiz
Question 1 of 10
How is the singer Stefani Germanotta more commonly known?
Question 2 of 10
If you aspired to be E. L. James what would your hobby be?
Question 3 of 10
Who had a UK No.1 hit in 1991 with 'Any Dream Will Do'?
Question 4 of 10
What 'Twilight Zone' episode features an Elvis impersonator who gets transported back in time and meets a young Elvis?
Question 5 of 10
Which Madonna song says 'Quien es esa nina', which is the song name in Spanish?
Question 6 of 10
Who was 'Getting Jiggy With It' in 1999?
Question 7 of 10
Who did Christina Aguilera team up with to record 'Nobody Wants to Be Lonely'
Question 8 of 10
In which movie of year 2000 did Jessica Simpson's hit, 'Final Heartbreak' form part of the soundtrack?
Question 9 of 10
Every Second Counts and Big Bad World were hit albums in this decade for which band?
Question 10 of 10
Which singer wore a brown see-through dress at Elle's Women in Music in 2012?