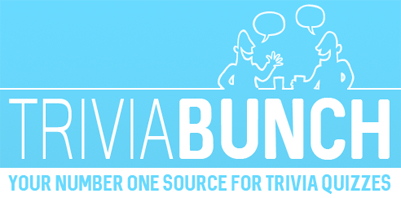 Expert Music Quiz
Question 1 of 10
Which of these was not a Bee Gee?
Question 2 of 10
Who was J.P.Richardson better known as?
Question 3 of 10
What is Priscilla's maiden name?
Question 4 of 10
Which ballet score composed by Aaron Copland premiered in 1944 and has achieved widespread and enduring popularity as an orchestral suite?
Question 5 of 10
Detonation plays which type of music?
Question 6 of 10
How old was Sam Cooke at the time of his assassination?
Question 7 of 10
Which of these is the name of a band, who also performed one of the Bond themes?
Question 8 of 10
Which of these Bob Dylan albums was released in the 70s?
Question 9 of 10
Which Beatles track was a hit for the Overlanders?
Question 10 of 10
What solo album did Freddie Mercury dedicate to his cats Jerry, Tom, Oscar and Tiffany?