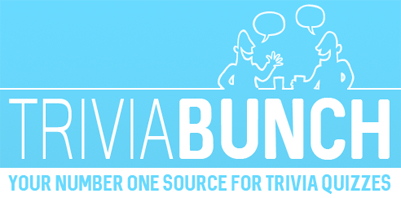 Expert Music Quiz
Question 1 of 10
Where was Celine Dion born?
Question 2 of 10
Finish the title of a popular '90s rock band, The ____ Pumpkins.
Question 3 of 10
With what artist did Louis Armstrong perform the duet 'Let's Call the Whole Thing Off'?
Question 4 of 10
Which football team was singing that 'Blue is the Colour' in 1972?
Question 5 of 10
What cover by The Beatles does Ferris Bueller lip-synch to at the parade towards the end of the cult comedy 'Ferris Bueller's Day Off'?
Question 6 of 10
Which 1969 No.1 was the world's most successful single of that year?
Question 7 of 10
Richie Edwards who went missing in the 1990s was a member of which band?
Question 8 of 10
Francien van Tuinen sings which type of music?
Question 9 of 10
Umm Kulthum lost out to who to become the Egyptian Revolution's official singer?
Question 10 of 10
How old was pop star Richii when he moved to Lebanon?