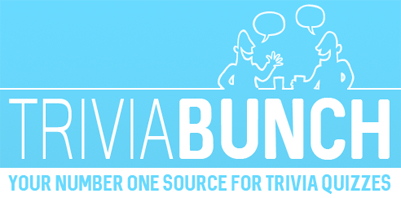 Expert Music Quiz
Question 1 of 10
What is the correct title of the Wham! song?
Question 2 of 10
What was the name of Elvis Presley's wife?
Question 3 of 10
Which Walt Disney film was based on classical music?
Question 4 of 10
What rapper's real name is Sean John Combs?
Question 5 of 10
From which American state did 'Swamp Blues' music originate?
Question 6 of 10
Which 70s hit starts 'In the deserts of Sudan'?
Question 7 of 10
Which pop song by Adam And The Ants topped the charts on 9th May 1981?
Question 8 of 10
Who would use a bandarilla?
Question 9 of 10
Who played Elvis Presley on an episode of the Comedy Central show 'Drunk History'?
Question 10 of 10
Which boyband won the Grammy Award for Best Pop Performance in 2003 for 'Girlfriend'?