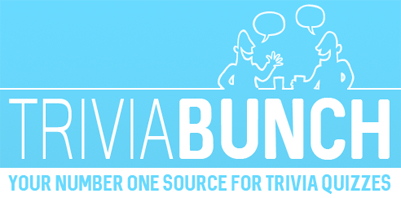 Expert Music Quiz
Question 1 of 10
Who told everyone to go 'Surfing USA'?
Question 2 of 10
Reg Presley was a singer with which British group?
Question 3 of 10
John Lee Hooker is one of the two artists who are often referred to as 'The King of the Blues'. Who is the other?
Question 4 of 10
What was the name of the metre maid, according to the 1967 Beatles song?
Question 5 of 10
Job Bon Jovi reached which position with 'Blaze of Glory'?
Question 6 of 10
What does the musical term 'allegro' indicate?
Question 7 of 10
The musical High Society was a remake of which 1940 movie?
Question 8 of 10
What song has the line, 'So baby raise a glass to mend, all the broken hearts, of all my wrecked friends'?
Question 9 of 10
Who sang the Bond theme song 'The Man With The Golden Gun'?
Question 10 of 10
Which member of Kings of Leon plays the drums?