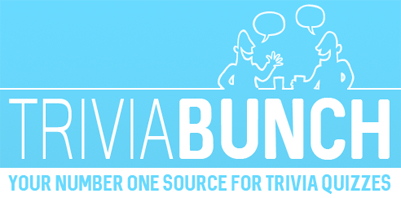 Movie quiz for the people
Question 1 of 10
Kevin James voices Otis the Cow in which 2006 animation film?
Question 2 of 10
In MGM Studios, the MGM stands for?
Question 3 of 10
Which type of reptile is the missing word from Disney's 'The Reluctant _' (1941)?
Question 4 of 10
What creature is living in the dumbwaiter when the new couple move into the mansion in 'The Money Pit'?
Question 5 of 10
Which of the following Oscar categories did 'Casablanca' (1942) win at the 16th Academy Awards in 1944?
Question 6 of 10
Which sport does Tonya compete in 'I, Tonya' (2017)?
Question 7 of 10
What item does Bilbo Baggins find in 'The Hobbit: The Desolation of Smaug' (2013) that makes him temporarily invisible?
Question 8 of 10
Who plays Albert Lewis in the 1998 film, 'What Dreams May Come'?
Question 9 of 10
Which actor owned the Polynesian island known as Tetiaroa in the Pacific?
Question 10 of 10
Who appeared in the films The Fugitive, Air Force One, Cowboys & Aliens and Ender's Game?

Brainy Trivia Quiz
10 mixed questions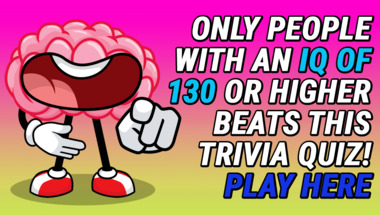 Food Quiz
10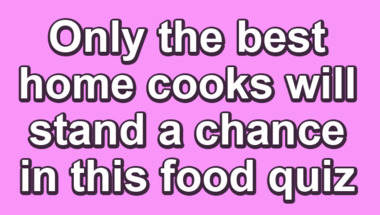 Genius Trivia Quiz
10 mixed questions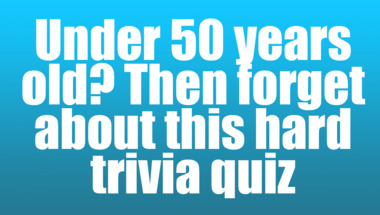 General Mixed Trivia Quiz
10 fun questions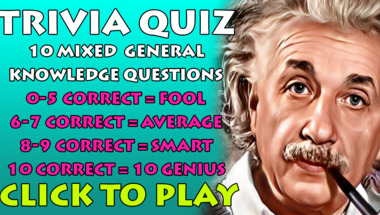 General Trivia Quiz
Let's see how smart you really are!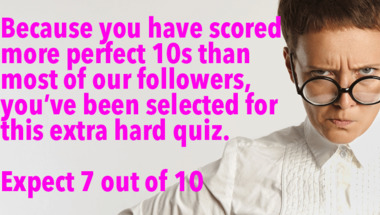 Trivia quiz for people who are
Your goal is to score 5/10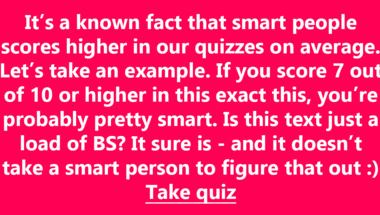 General Knowledge Quiz (10 que
Are you up for a quiz?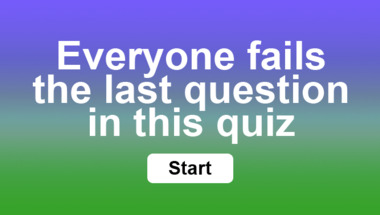 Mixed knowledge questions
Trivia quiz for experts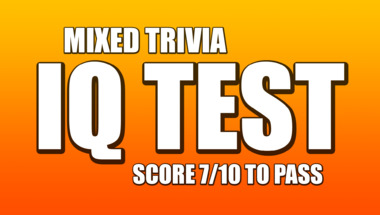 World History Trivia Quiz
10 mixed history questions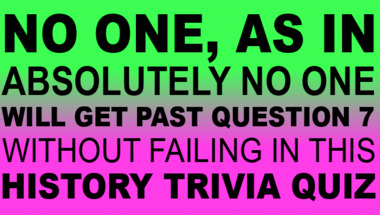 1960s Quiz
What do you remember?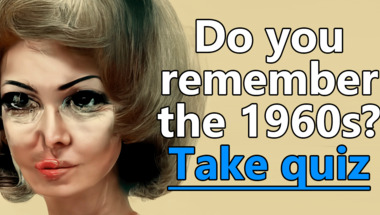 General Mixed Trivia Quiz
10 fun questions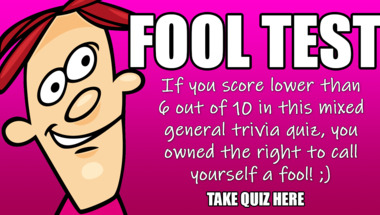 Trivia Quiz : General Knowledg
10 fun questions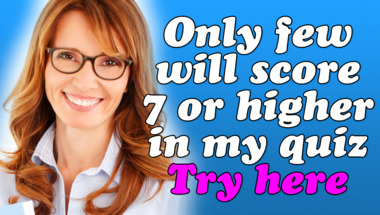 Genius Trivia Quiz
10 questions to challenge your knowledge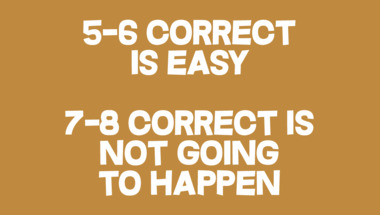 Mixed knowledge questions
Only members of the intellectual elite will s..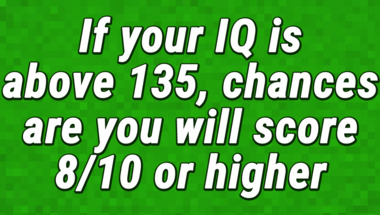 Trivia Quiz : Scoring higher t
Your goal is to score 5/10