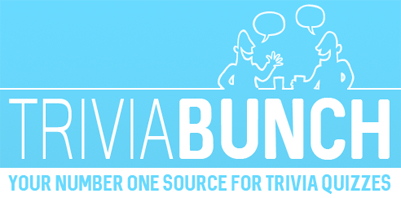 1970s Movie Quotes Quiz
Question 1 of 10
"Cage goes in the water, you go in the water" is from which movie?
Question 2 of 10
Which movie has the line "Tell me, Commander, how far does your expertise extend into the field of diamonds?
Question 3 of 10
"Do I feel lucky?' Well, do ya, punk?" is from which 1971 movie?
Question 4 of 10
"What an excellent day for an exorcism" is from which horror movie?
Question 5 of 10
Which disaster movie features the line "It's out of control, and it's coming your way. You got about fifteen minutes"?
Question 6 of 10
"It's time you married Rosy. It's time she got a house of her own to clean, floors to scrub" is from which movie?
Question 7 of 10
The first line of which movie is "Good morning, Miss Ratched"?
Question 8 of 10
Which actor says "I'm going to sit in the car and whistle "Rule Britannia" in Get Carter?
Question 9 of 10
Which actress says "Love means never having to say you're sorry" in the 1970 movie?
Question 10 of 10
"What we've got here is failure to communicate" is from which 1967 movie?

General Trivia Quiz
We mixed up 10 good questions here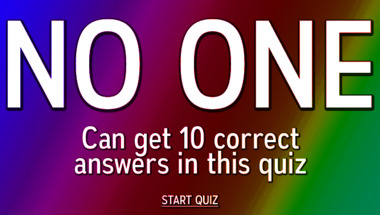 Trivia Quiz for knowledge hung
We wrote 10 questions in mixed categories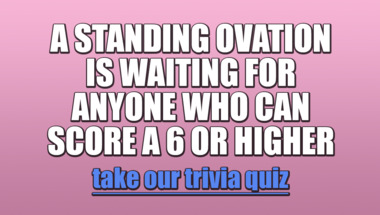 World Geography Quiz
Where have you been?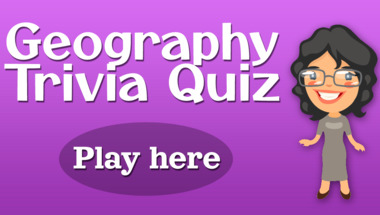 Super fun trivia quiz
Are you ready?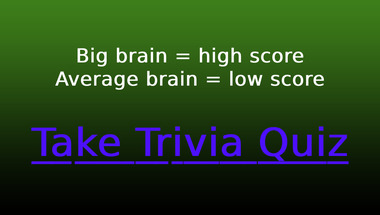 Movie Quiz
10 questions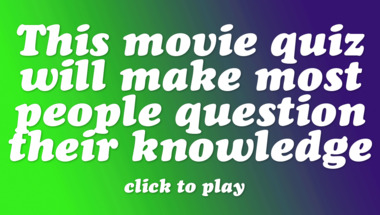 10 hard science questions
A trivia quiz that you will fail miserably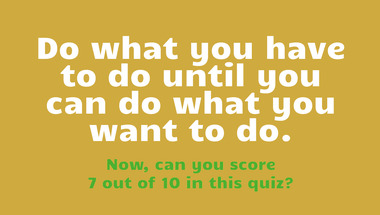 Quiz : 10 fresh trivia questio
How many correct will you get?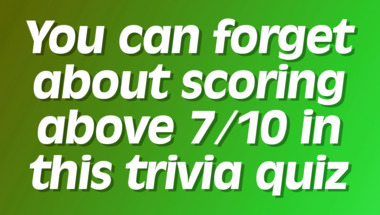 Quiz about famous people
How many correct will you get?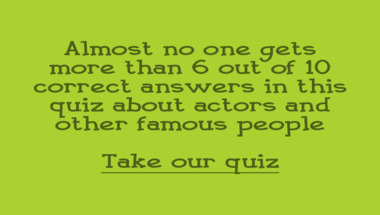 Trivia Quiz for smart people a
10 mixed up questions in a range of categorie..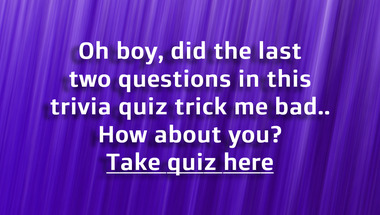 Mixed Trivia Quiz
How high will you score?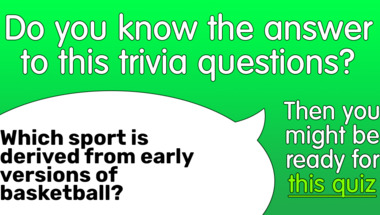 Take this general trivia quiz
by clicking here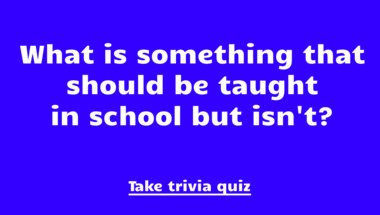 Food & cooking quiz
10 mixed questions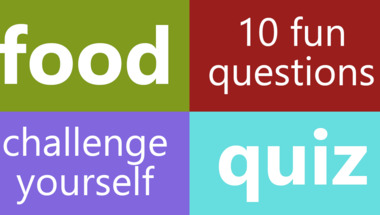 ..ooOOoo.. Trivia Quiz ..ooOOo
How big is your brain?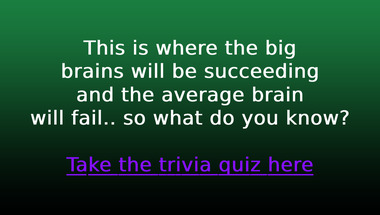 10 mixed general knowledge que
Click here to have fun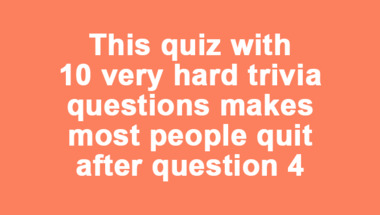 10 trivia quiz questions
Take it here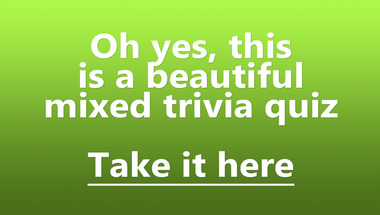 More trivia fun from us