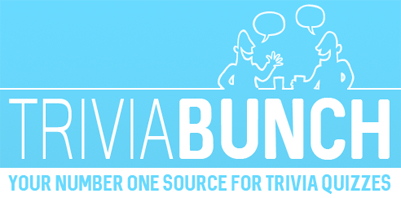 General Trivia Quiz
Question 1 of 10
What type of game is the arcade game "Rally-X"?
Question 2 of 10
Which one of these can be defined as "unwilling"?
Question 3 of 10
The King of Reggae Bob Marley hailed from which island?
Question 4 of 10
Following links from a site and on to other sites on the web is called what?
Question 5 of 10
Core Force is an example of what protective software?
Question 6 of 10
Apple's iOS 6 was released in which year?
Question 7 of 10
In what year did MTV first air?
Question 8 of 10
Which dairy product is Wisconsin famous for?
Question 9 of 10
What character did Pamela Anderson play on TV's "Home Improvement"?
Question 10 of 10
Riptide was a 2013 sequel to what survival horror game?