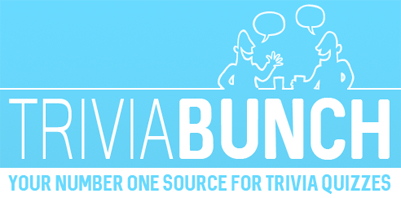 60s Song Lyrics Quiz
Question 1 of 10
The title of Jim Reeves hit "Adios Amigo" is in which language?
Question 2 of 10
According to Steppenwolf, you should get your motor running and do what?
Question 3 of 10
"If you see me walking down the street" is the first line of which Dionne Warwick song?
Question 4 of 10
"You look like an angel, walk like an angel" is the first line of which Elvis song?
Question 5 of 10
What colour of baron did Snoopy take on in a song by The Royal Guardsmen?
Question 6 of 10
Who sang "that's the sound of the men working on the chain gang"?
Question 7 of 10
What sort of ticket did the person buy in "Day Tripper" by the Beatles?
Question 8 of 10
Which person did Cilla Black ask "What's it all about"?
Question 9 of 10
Who sang the line "I just don't know what to do with myself"?
Question 10 of 10
Who sang "For once in my life, I have someone who needs me" in 1968?