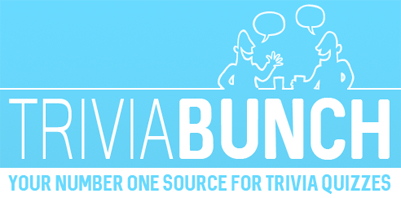 Movie Quiz
Question 1 of 10
In the "Star Wars" movies, what is a Jedi's weapon?
Question 2 of 10
What is the main storyline centered around in the film "Hot Tub Time Machine 2"?
Question 3 of 10
Who played the young female lead in "Harry Potter and the Prisoner of Azkaban"?
Question 4 of 10
What Ever Happened to Baby Jane? deals with the later life of whom?
Question 5 of 10
In what film did Mr. T play Clubber Lang?
Question 6 of 10
Who was the voice of Shenzi, the female hyena, in `The Lion King`?
Question 7 of 10
What actor starred in "The Incredible Burt Wonderstone" and "The 40-Year-Old Virgin"?
Question 8 of 10
In which James Bond movie was the title song performed by Paul and Linda McCartney?
Question 9 of 10
In "Honey, I Shrunk the Kids", how do the kids get shrunk?
Question 10 of 10
Which film by director Robert Luketic included Jane Fonda in the cast?